Ever wish there was a way you could turn a single sale into a sale of two pieces? Wish you had a few pieces that were versatile and clever enough to draw the attention of the more skeptical buyers as they look over your booth? Well, when I saw these two beaded magnetic bracelets below, so easily turned into an interesting neck piece I couldn't help but imagine all the configurations (and extra sales) a polymer jewelry artist could come up with.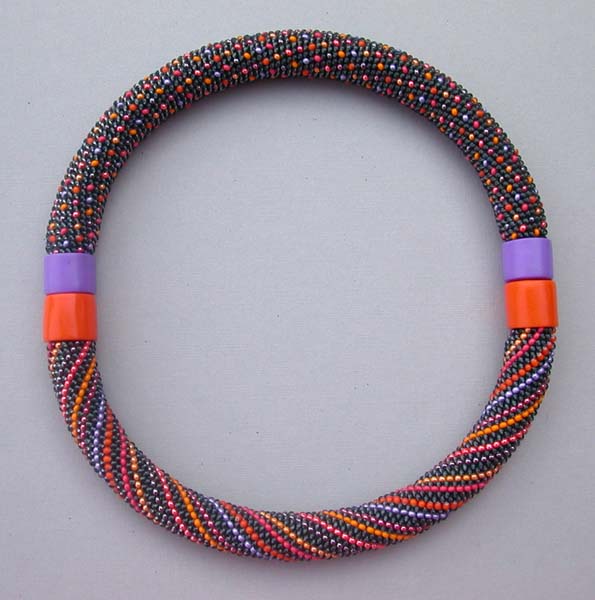 These beaded beauties were created by Hildegund llkerl of Austria. I did wonder at what looks to be plastic ends on these very expensive pieces ($440). But they sold. On the other hand, just think of what beautiful covered connections a clayer could come up with?
The magnetic clasps are a pretty familiar finding now a days but I do wonder that more people haven't considered how to use them to expand a piece. You could make beaded bracelets that fit together as a necklace, necklaces that can be adjusted to be different lengths by removing a magnetically attached section or make a short necklace with matching earrings that are magnetically attached to earring wires or post but could be pulled to grow the length of the necklace. Or make interchangeable sections of different colors or patterns for a necklace or bracelet. My mind is just whirling. Isn't yours?