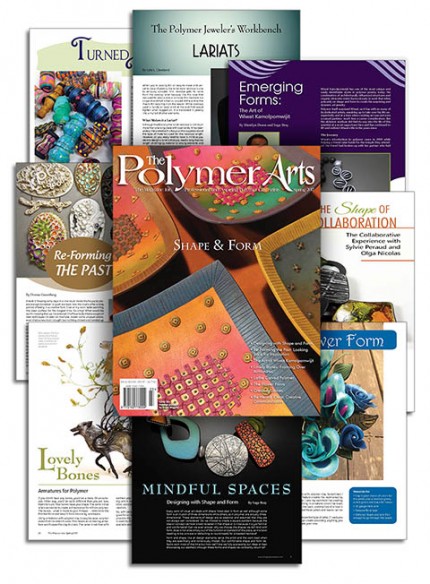 Ta da! The first issue of 2017 is coming out today (scheduled for 11am PST) and, I know I am usually extremely enthusiastic about every issue but this one has so many wildly passionate artists sharing their process and their secrets. It is really heart-warming how much these people share. There are also a lot of cool techniques and new forms to learn, not to mention a few different ways to get and stay inspired in your own creative polymer endeavors. We really hope you like it!
If you are a digital subscriber, look for it in your inbox (or check your junkmail/spam folder if it's not there) or, if you have a print copy coming to you, they were shipped out yesterday.
If you don't have your copy on order yet, head over to the website and get yours now. www.thepolymerarts.com
Now I am going to go play with clay. That's how I relax after a new issue goes out! How about you?
Weekly Inspirational Challenge: Let's make this weekend simple. Create something in a familiar, easy and uncomplicated design and set of techniques. See what design choices come to you instinctively and just enjoy the process!
_________________________________________
Like this blog? Lend your support with a purchase of The Polymer Arts magazine and visit our partners.
_________________________________________