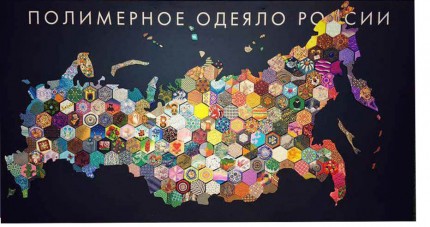 Russia is in the news a lot lately, especially out here in the States, but the conversation is not often a positive one, which can leave us with a rather uneven view of things. Personally, I think Russia is an amazingly beautiful place and I have so enjoyed the people I have met from there. My parents spent some time traveling through the country in the 90s and the photos and stories they brought home were so wonderful and memorable.
Their artistic heritage and rich culture translates beautifully to modern materials like polymer but it is not easy to find a good range of the work being done in Russia since on the internet, the difference in language keeps their pieces, listed on Russian sites and with Russian text, from popping up on English searches. So this week, we're going to take a look at Russian polymer work in a teeny tiny effort to rectify this.
The idea for the theme this week came from the IPCA's most recent International Polymer Clay publication, a digital publication sent to members every other month. When I saw this wall piece, referred to in the brief article's title as a Russian Blanket, I just thought it would be a shame not to get this out to more people. This community project, coordinated by Svetlana Taratunina had 362 polymer participants contribute work for the completely polymer quilted map of Russia. The piece is going on tour in the country right now although no schedule was mentioned.
If you are a member of the IPCA, you should have this publication in your inbox right now (or check your spam folder). If you're not a member, considering supporting our community's central organization with a membership and you'll be getting this little treasure of a publication in your inbox every other month.
_________________________________________
Like this blog? Lend your support with a purchase of The Polymer Arts magazine and visit our partners.
_________________________________________