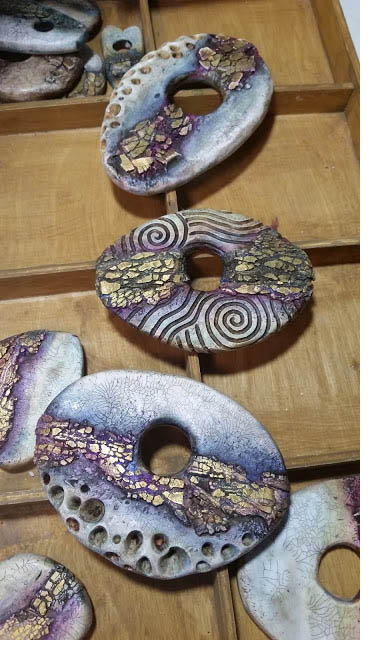 First I must apologize that I didn't get a blog out on Saturday. My father took a turn for the worse on Friday and that same day most of my siblings along with my kids and grandkids arrived to help me celebrate my recent marriage. After much deliberation, we went ahead with the celebration as there was nothing we could do and it could be weeks before the inevitable with dad. We toasted to dad at my house Sunday only to find out that as we toasted, he passed away. I'm not sure how I feel yet. We did not have a good relationship most of my life but we were friends in the end. I think that makes this easier to take but harder to navigate as I don't know what emotions may surface as the days go by.
I almost took the week off from blogging but decided it wouldn't matter much. Work and art is what often keeps us going through the many ups and downs that life throws at us. Art is also, for me and many others, a very honest thing, and I think, when you have a complicated relationship with a person who figured hugely in your life, art can be a refuge, an exploration, and a comfort as one figures things out when they are suddenly no longer there.
Right now, I am not sad, rather, I am relieved as he'd been through so much the last few years. But there is a hole that I will have to figure out how to fill or to live with. I don't mind holes … you can see things through them, revealing layers and depths and you can't help but notice them. So this week, my posts might be short, I just don't know yet, but I'll post pieces where holes and spaces play a large part. And maybe we can all look at what these spaces mean to us.
So today, with holes and cracks and imperfections that I think all come together as pure beauty, I have a selection of focal beads by Staci Louise Smith. The various textures could symbolize the complexity of our lives and our emotions. I love the way the central swath of crackle looks like a horizon and is also the point at which the holes appear. There is a lot of metaphor we could pull out of pieces like these. That is the wonder and beauty of art, that the best of it let's us read what we need to from it.
For more of Staci's work, you can wander over to her website or spend some time on her blog.
_________________________________________
Like this blog? Lend your support with a purchase of The Polymer Arts magazine and visit our partners.
_________________________________________