Sample Pages from our Issues ...
See first page samples of some of the articles you're missing and check out how online digital issues look.

--These sample flipbooks players are limited to just viewing on standard browsers so layout is a bit different from our full-blown player with which you can download a pdf, print pages, search, and view on any mobile device. But it gives you a taste of how it looks and feels.
--To ZOOM in (so you can read it clearly) use the slide bar on the top of the flipbook player.
--To check out links, just click on website addresses and it'll take you right there!
--Scroll down for earlier issues

When you "Click to Read" these will need to open up a bigger Flash player so give them a second to load ...




Winter 2013--Impact!
Spring 2014--Wrap it Up
Fall 2014--Time to Play
Summer 2014--Let There Be Light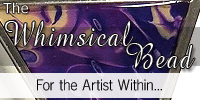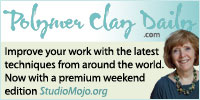 Join us on the

Daily Polymer Arts Blog
Daily doses of polymer inspiration, ideas and news, EVERY day of the a week.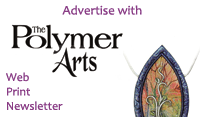 Winter 2014--Boundaries
Spring 2015--Diversity