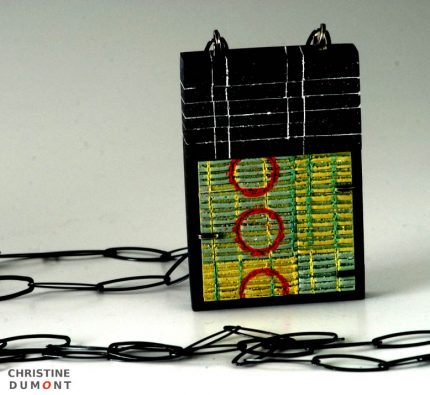 First of all, thank you for the huge response and kind words about the new Summer, color focused issue of The Polymer Arts magazine. Honestly, I don't think we've ever had this level of a response on social media–the enthusiasm is tremendous. I'm so glad we are putting the kind of information you want out there. Keep the comments coming, good and bad, so we can stay on track!
I can't say that there has been just one or two favorite articles in this issue, there are at least half-dozen that people are out there saying polymer enthusiasts need to get this issue for. Even our regular section "Color Spotlight," where Lindly Haunani interviews a respected artist about their use of color in polymer, is getting a ton of attention. Why? Probably because of the very honest and revealing comments that Christine Dumont, the Spotlight artist, has to offer. Her approach to color and her exploration with polymer is fresh and really gets you thinking about your own approach to color.
I won't spoil it for those waiting on their article by saying more but since we focused on a handful of specific pieces, I thought it would be nice for you to see another piece that specifically follows a line of exploration she discusses in the article. The pieces that are examined for the article's color exploration exercises embrace techniques that you can see here in a rare squared off Dumont composition. Contrast in hue, value and texture works seamlessly to create a reservedly energized painting like piece. A lot is going on in that small space.
This is one of her latest works as can be found on her website. Also, check out Voila!, Christine's design centric educational and inspiration infused site offering classes and tutorials to help raise your own work and design sense to the next level.
_________________________________________
Like this blog? Lend your support with a purchase of The Polymer Arts magazine and visit our partners.
_________________________________________