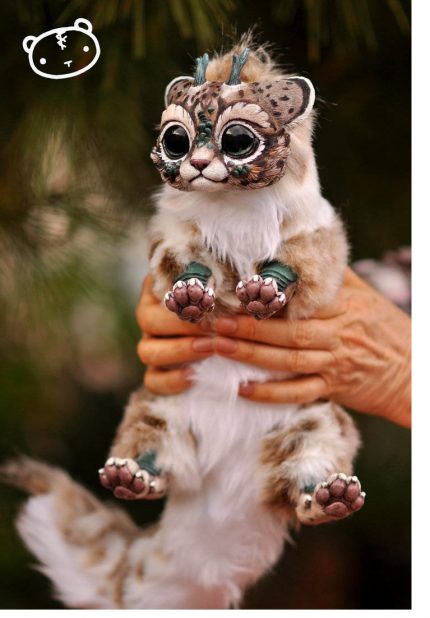 I'm actually taking the day off today. I know it doesn't look like it but I couldn't leave you all hanging without a little something to check out this weekend.
So here's one more curious polymer and fur creations. I apologize but I just couldn't resist dropping in a kitty on you. I mean, there has to be some reason cat videos are so wildly popular–people love the felines, especially those with really big eyes.
A feline with big eyes and a mischievous nature seems to be the recipe for a hit cat video and although this is not a video I think Lisa Toms got the formula just about right. Now to figure out the breed!
Go ahead and have fun with this Lisa's cuties and curiosities on her Deviant Art pages.
_________________________________________
Like this blog? Lend your support with a purchase of The Polymer Arts magazine and visit our partners.
_________________________________________