Literal Interpretations and Then Some
Found this little gem on Pinterest this morning. Tatiana who goes by Yell_owl on LiveJournal sculpts in miniature but turns her tiny sculptures into jewelry or decorative objects. She seems particularly enamored of natural finds such as beetles, fruit, and as you see here, sea shells. Perhaps that is because Tatiana is a biologist as well as a craft artist.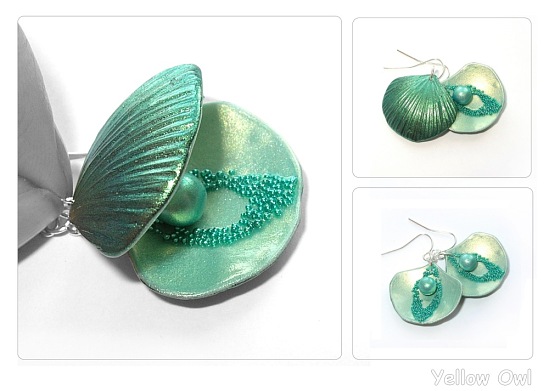 All her tiny sculptures are direct interpretations of natural objects but she'll add to and accent them just a bit, adding a delightful and sometimes surprising focus to the pieces. You can see more of her work on her LiveJournal pages here.