All I Wanted for Christmas …
… I already had.
I am blessed with the most wonderful family anyone could ever wish for. We all actually really get along, respect each other, and encourage each other's dreams. I also have many amazing, dear, and caring friends, some that I've known for ages, some quite new, not to mention the wonderful network of acquaintances and colleagues I can always count on to keep me on track and make me feel useful and needed by coming to me for help, as well.
And on top of all that–already more than any one person could possibly hope for–I have the most supportive, generous, and helpful readers, both here on the blog and at The Polymer Arts magazine. What more could a girl ask for?
I do hope all of you, whether you celebrate Christmas today or not, are surrounded by your dearest ones and are able to take time to truly enjoy and appreciate the season with all it's many blessings.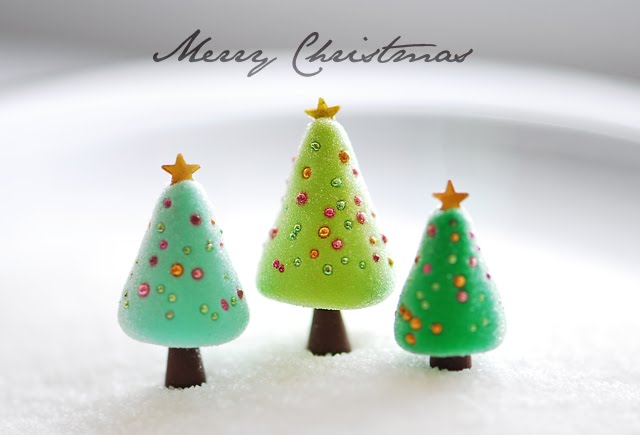 Our cute little Christmas tree trio was created by Afsaneh Tajvidi of JooJooLand and was her Christmas blog greeting a couple years back. Thanks to her and all of you who share your gifts with all of us.