Rejoicing in the Clutter
Because I can't get my studio under control for the life of me this season (okay … let's confess … it's hardly ever under control) this has been my mantra this weekend. And shall be for a while longer.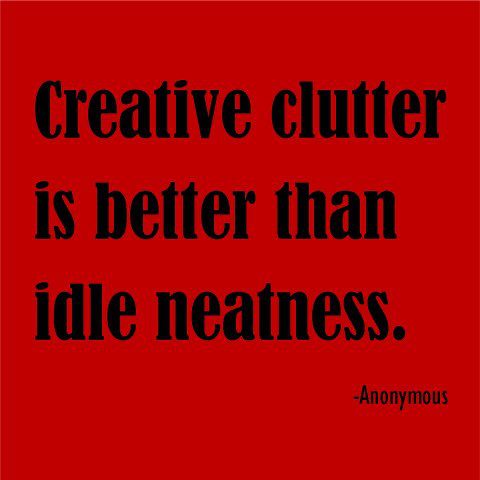 Of course, this only works as a legitimate mantra if you actually complete some work! Which, luckily, I have. Whew!
Tags: