Sparkling SkyScrapers
Last winter the cover of The Polymer Arts was graced with beautiful brocade polymer purses by Iris Mishly of PolyPediaOnline. Iris is quite the innovator and her library of tutorials as well as her blog is a treasure box of fantastic ideas. One of her more recent tutorials is on a technique she refers to as 'SkyScraper" in reference to the sparkling effect of tall city buidlings in the sun.
The necklace here is an example of what the technique can create. She emphasizes that the process requires baking before creating so we can surmise that there will be some very different ideas and tricks to be gleaned from this class in particular.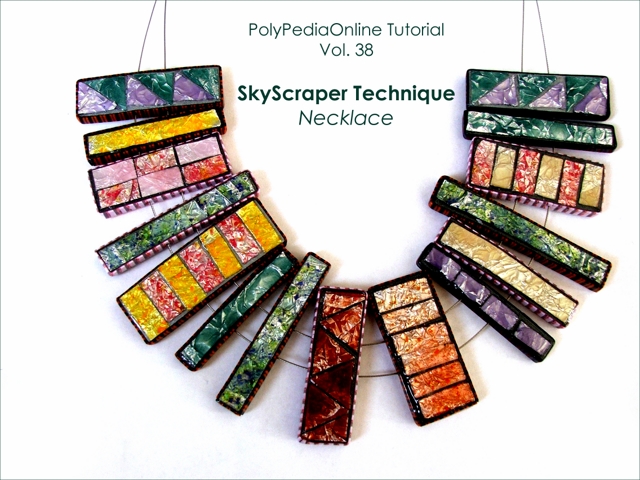 Iris' tutorials follow a growing trend of artists that combine lengthy videos and printed materials into a very in-depth and intensive class you can take at your own pace and at a significantly lower cost than traveling and attending workshops. Not that technology will ever begin to replace that hands-on, in-person experience but with the wealth of information out there from generous artists all over the world, this technology and approach is a great way to get a wonderfully broad and diverse polymer education.
See all of Iris' tutorial classes here. She also offers quite a number of free tuts and free videos with additional tips and ideas.