Textured Teardrops
Here's one for a straight forward weekend project if so inspired. Textured tear drops.
There is just something so enticing about the teardrop shape. A little texture framed with silver caps and you have a wonderful little charm that needs nothing more.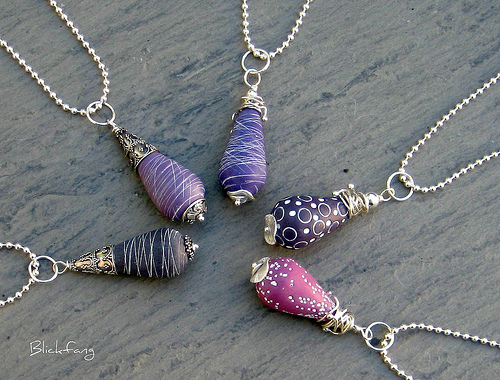 These beauties were created by polymer artist Janine Muller. She has quite the collection of creative polymer pieces on her Flickr page. It would be minutes well spent to peruse her pages.